Who We Are
At Mega Promocial, we're not just another promotions company – we're a team of passionate experts dedicated to delivering innovative and effective solutions for our clients. We understand the power of brand experience and work tirelessly to elevate every interaction. Discover how we can help you take your brand to the next level and make
Chief Executive Officer (CEO)
The leader behind Mega Promocial's success – our CEO, Muhammad Ahmad, the driving force behind Mega Promocial. With years of experience in the industry, Ahmad's leadership and vision have propelled our company to new heights. you can easily search about him on Google and see for yourself.
View Press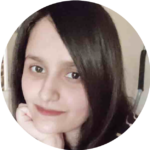 Tehreem Imran
Meet our Executive Director, Tehreem Imran, a key member of the Mega Promocial team. With years of experience in the industry, Tehreem brings a wealth of knowledge and expertise to our organization. Her leadership and strategic vision have been instrumental in driving our success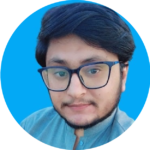 Shahbaz Ali
Chief Technology Officer (CTO)
Introducing our Chief Technology Officer, Shahbaz Ali – the driving force behind our cutting-edge technological solutions. With a passion for innovation and a keen eye for emerging trends, Shahbaz has been instrumental in developing and implementing advanced strategies to drive our organization forward.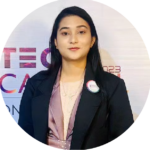 Joyita Zoya
Chief Operating Officer (COO)
Meet our Chief Operating Officer, Joyita Zoya, the driving force behind our operational excellence. With extensive experience in managing complex operations and a proven track record of success, Joyita has been instrumental in ensuring the smooth and efficient functioning of our organization.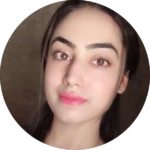 Tayyiba Zahid
Direct Response copywriter
Tayyiba is a professionally trained copywriter, who crafts irresistible copy that instantly converts. She help to making businesses successful, consistent, strong, and targeted. She produce copy that speaks to your audience, attracts clients, and generates sales. So let's skyrocket your business with magic of words.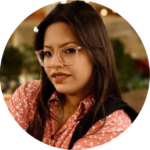 Asfia Imran
Cold Calling And Customer
Service Specialist
Asfia Imran specializes in customer service and cold calling, bringing exceptional communication skills to the table. Her ability to build strong relationships with clients is an asset to the company. Moreover, her versatile skill set includes lead generation & social media management.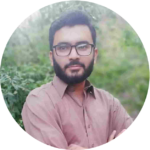 Ali zahid
Ali zahid Python Developer and Business reputation Expert. Firm grip in web scraping, data mining, web automation, script development and Business Reputation management.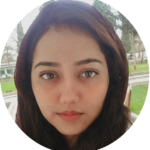 Sidra Ali
Meet Sidra, a seasoned Graphic Designer with an impressive 6-year track record. Sidra's journey in the world of design is marked by an undeniable passion for visual storytelling and an exceptional eye for detail.In the realm of creativity, Sidra firmly believes in the power of crafting innovative visual identities that breathe life into brands.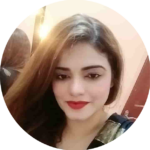 Rabia Mushtaq
Rabia is a graphic designer. She create Original Logo Design, Branding for Your Business! Illustration is her companion. She guarantee high-quality work meeting deadlines. She is a qualified and talented graphic designer with more than four years of experience.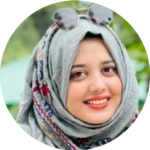 Muneeza Batool
Graphic Designer & Wordpress Developer
Muneeza Batool is a professional graphic designer and a wordpress developer, She provides wide range of services in the field of graphic designing and web development, she completed her Masters degree from University of Karachi and started her career as a freelancer, worked independently.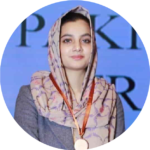 Shawana Rafique
Content & Assignment Writer
Shawana Rafique is a Gold Medalist in Content Writing. She is a skilled content writer with over 3 years of experience in the industry. She graduated with a degree in English Literature and began her career as a freelance writer, producing articles and blog posts for a range of clients in various niches.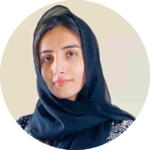 Aamna Imran
As a healthcare administrator, Aamna Imran efficiently manages healthcare operations of any scale. Aamna's skills in strategic planning, budgeting, and team management ensure high-quality care delivery and resource optimization.
We Act Local & We Think Global
We Act Local & We Think Global
United Kingdom Office
37f Lingfield Avenue, Sale, England, M33 4QR, United Kingdom
+44 7529 207690